MTV BRINGS KILLER MUSIC TO FANS IN TV SPECIAL "ULALUME: HOWLING AT NEW MOON"
New York, NY – October 23, 2009 – MTV unleashes insane musical mayhem along with a sneak peek at an exclusive clip from "The Twilight Saga: New Moon" and commentary from cast members in the network's first-ever Halloween special, "Ulalume: Howling at New Moon." The one-hour program, premiering on
MTV at 9pm ET/PT on Friday, October 30, 2009
, will feature explosive performances by Paramore, AFI, Dead By Sunrise and Kid Cudi as they rock the stage from MTV's Ulalume Halloween Festival, hosted by tattoo vixen and star of L.A. Ink Kat Von D. The show will also air on MTV2 at 10pm ET/PT, and on mtvU, MTV's 24 hour college network, at 11 pm ET/PT.
(Set your DVR!!!)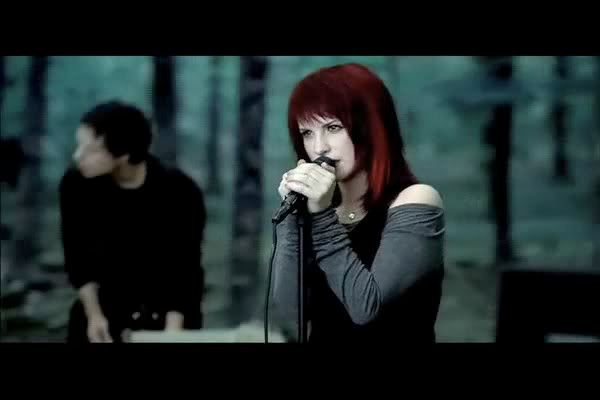 "The Twilight Saga: New Moon" cast members will take part in the special with Kellan Lutz and Nikki Reed kicking off the TV program from one of the most feared haunted houses in North America. Fans will salivate as Ashley Greene dishes on some of the rumors that have been swarming for months. Additionally, during the Halloween special,
Kristen Stewart, Robert Pattinson and Taylor Lautner
will introduce an
exclusive, sneak-peek clip
from Summit Entertainment's highly-anticipated film "The Twilight Saga: New Moon," which arrives in theaters on November 20, 2009.
(I will not watch but I will be recording it!)
"Ulalume" is the title of a poem by 19th century poet Edgar Allen Poe which possesses a rhythmic sound and repetition that gives the ballad a musical quality, inspiring the festival name.
Beginning Monday, October 26, 2009, fans can head to www.Halloween.MTV.com for a first look at some of the killer performances from the "Ulalume" festival, behind-the-scenes clips, and photos before the special airs on October 30, 2009.
Source
Update
: omg, the video is already available on-line. I will not give you the link because I'm going to save you from yourself! =D