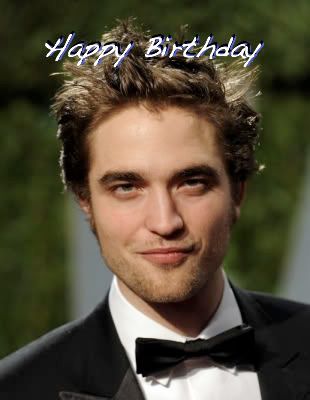 So it's my birthday. My real birthday, not the day that I discovered Twilight (though that should be celebrated too). I'm twenty-something and life has been good so far. It could be totes better if this yummy man over here (pictured) would realize that I'm The One, but I can be patient.
I'm thankful for my friends and family that have supported my Twi-life and my new friends that I've found along the way. Thanks for being there and lettin' me fan girl with ya'!
I'm looking forward to the Twilight convention in a few weeks here in LA, the Eclipse premier and possible going set stalking once Breaking Dawn is green lit.
Here's wishing for a naked Rob-filled year!