Breaking Dawn News:
Very late last night or early this morning (depending on what time zone you're in), "sources" with links into the movie industry let it be known that Breaking Dawn will release into theaters November 18, 2011. It is still unclear if Breaking Dawn will be one or two movies. Filming for this movie is thought to be taking place in the fall (late October, early November).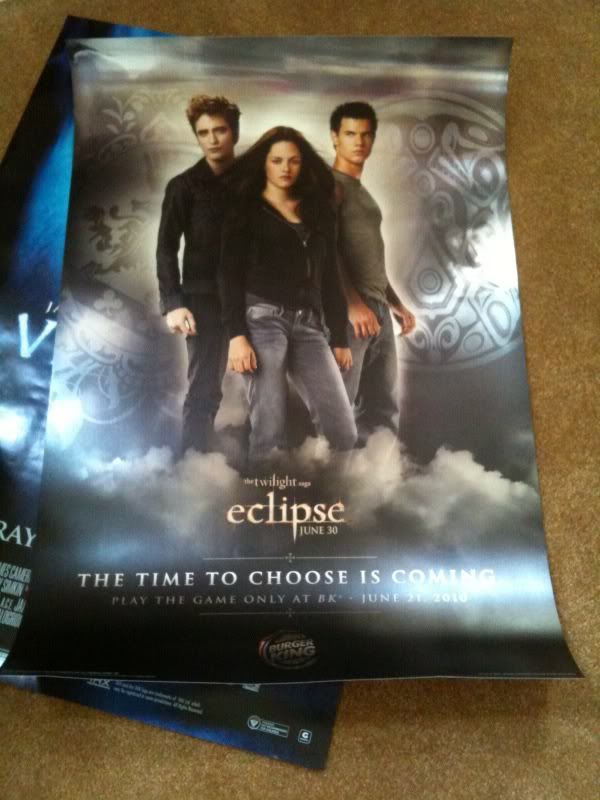 Eclipse Premiere Update:
(this will update as info comes in)
It still feels like there's lots of confusion and different info coming out of Summit and into various sources. The only thing I know for sure is that it will be June 24th. Yea, I'm banging my head on the desk and pulling my hair out about this as well.
RT @twilighterz We hope to have all Eclipse premiere questions answered by tomorrow (including whether fans can camp out, if passes/tix are avail, etc.) :)
RT @KalebNation Info about the Eclipse premiere I posted earlier has changed. It was from Summit, but they're changing stuff. I'll have answers tomorrow!
Summit to MTV Hollywood Crush: 'Eclipse' Will Premiere At The Los Angeles Film Festival On June 24
Summit to

RobsessedBlog

: "It's going to be at the Nokia Theater on June 24th and this is also the Red Carpet Premiere."
Summit, I want a fucking press release!
Advanced Eclipse Midnight Showing Tickets:
Moviefone
is already listing Eclipse midnight release tickets in selected cities.
MovieTickets.com
will have Eclipse on sale May 14
Main Eclipse Cast on Oprah:
The May 13th episode was taped yesterday with Rob, Kristen, Taylor and Dakota.
Here's one lucky fan's reaction
when Rob shows up at her house for a segment that he did. I'm so jealous. I want Rob to make a house call to my home! Read Twitter reactions of watching Eclipse from the people who actually saw it on
Robert Pattionson Life
. OR read about the cast's
Oprah interview
from
MTV
via
RobsessedBlog
.
On a personal note... I just got my MUSE and Phoenix tickets in the mail!! Yeah baby!!