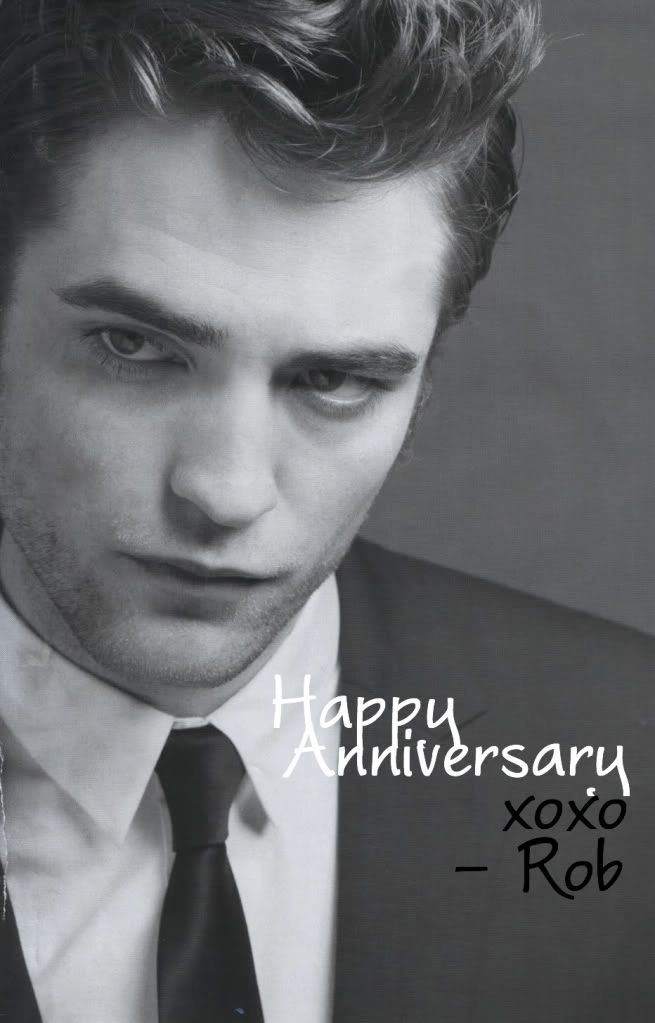 Dear fandom,
So the anniversary was actually yesterday but it was one year ago when I moved my Blog of Everything Twilight from LiveJournal to Aurora Fades. Time really does fly when you're having fun.
A lot has happened but I'm really looking forward to the coming 365 days. There's Eclipse, Breaking Dawn, going to Forks/Vancouver, new fan fiction to read, new friends to make... you get the idea.
I'm thankful for this series, this fandom, fan fic smut, delicious Rob pictures, and you!
You are my life now,
-me
p.s. Rob, call me. ^_-