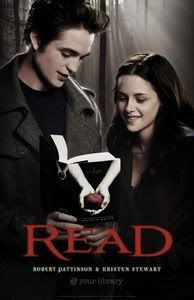 So today was my first (the group's second)
Pasadena Twilight Lovers Book Club
meeting, and it was great. If you're in the area and you love Twilight (why else would you be on my random blog?) then come join us.
I made three new friends who share my love of this series and they made a
overly obsessed and addicted
friend in me. :-)
I don't normally post twice in one day but I had to plug my new group.
It's a slow Twi-news day. I'll just leave you with
this
nice story.