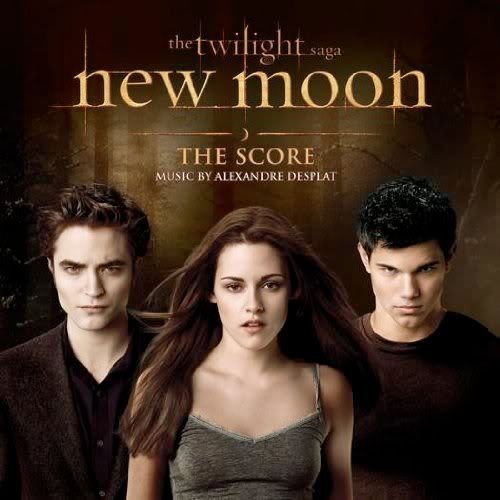 You can now pre-order The Twilight Saga: New Moon (The Score) on iTunes for $11.99 which has an expected release date of 11/20/09. (A day that is forever emblazoned into my heart)
If you go to the iTunes store, you can hear 30 seconds of each track. I'm not because that would be spoiling the music and what do I do with spoilers? Just say 'no'.
You can
pre-order
it on Amazon.com being released 11/24/09 for $10.49.
I would go with the iTunes option. Including shipping and taxes, it's coming out to be the same amountand with iTunes, you get it earlier and instantly.

Track listing:
New Moon
Bella Dreams
Romeo & Juliet
Volturi Waltz
Blood Sample
Edward Leaves
Werewolves
I Need You
Break Up
Memories of Edward
Wolves v. Vampire
Victoria
Almost a Kiss
Adrenaline
Dreamcatcher
To Volterra
You are Alive
The Volturi
The Cullens
Marry Me, Bella
Full Moon