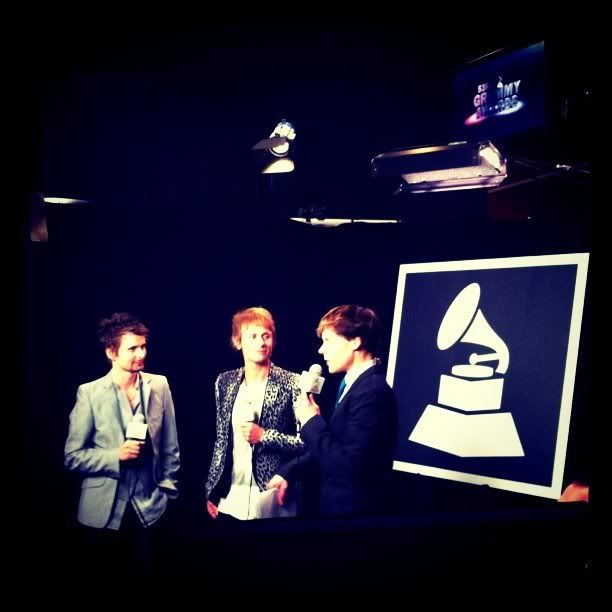 Firstly as a gigantic MUSE fan, I just have to say that I'm uber happy they the trio took home the American Grammy for "Best Rock Album" for Resistance. Very well deserved. I only wanted to watch the Grammy's because they were performing. Yes, my heart was beating fast. Yes, my palms got sweating watching it. Yes, I was watching it in the dark on my lap top.
They just get better and better. My dream is to see them somewhere in Europe. Someday...
Ok so that didn't have anything to do with the title, let me explain:
Yes. I will be returning to Comic Con this summer. I'll bring my
fan fic t-shirts
(which have arrived and looks amazing!) but it's Comic Con so you have to dress up. I just don't know what wear. Maybe a Naruto shinobi of the Hidden Leaf Tribe? Bright red Vulturi cloak? I have a green 3/4" sleeved shirt, jeans, and blue Keds so I could be "Italy Bella". Decisions decisions.