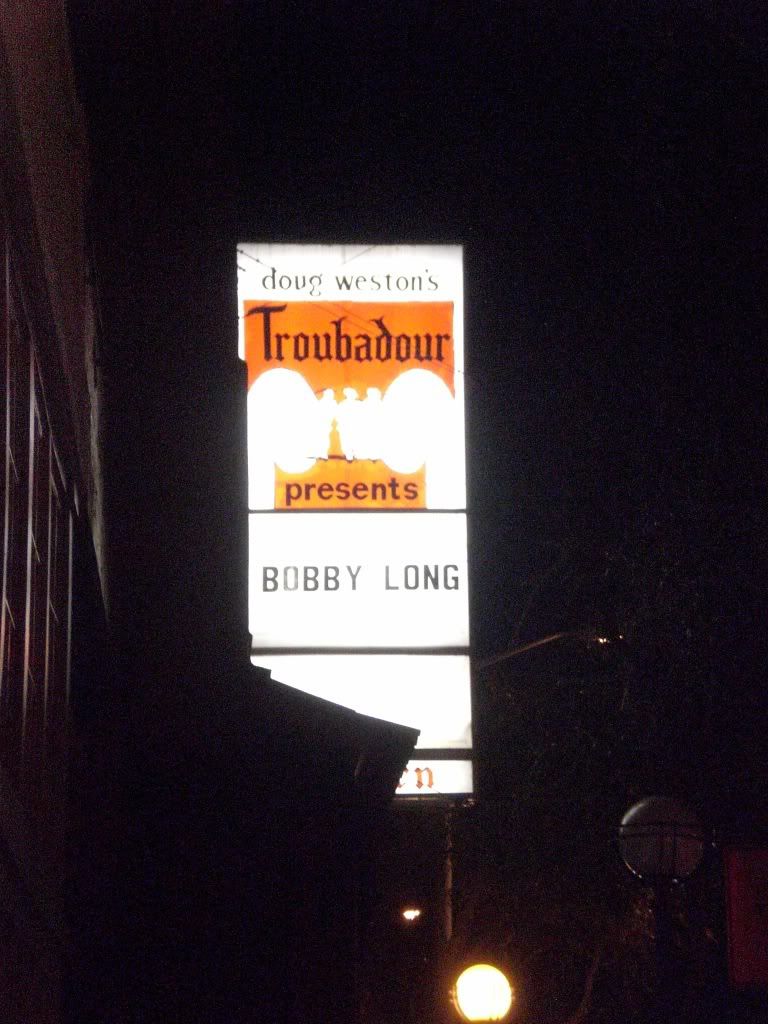 I guess you can call this Twi related. It's all about making the degrees of separation between myself and Rob as small as possible. That's the goal right? Anyway, so earlier in the week I saw that Bobby Long was doing a concert out here in LA. Now if the name sounds familiar, that's because Bobby and our lovely Mr. Pattinson, are friend. He actually wrote the two songs that Rob sings in the Twilight movie. I was wavering back and fourth trying to decide if I should go to the concert or not. I really don't know any of his music. So the first thing I do is send out the call "Does anyone want to go with me??" Crickets. I probably should have given them more than a day's notice but whatev'. So around 5:30pm-ish, I decide to just go for it and go by myself. He's playing the Troubadour which is probably my favorite venue. Great place, friendly bartenders, and yummy food. It's also semi close by. I go online to buy a ticket but it's too close to show time, you have to chance it and go to the box office. So off I went.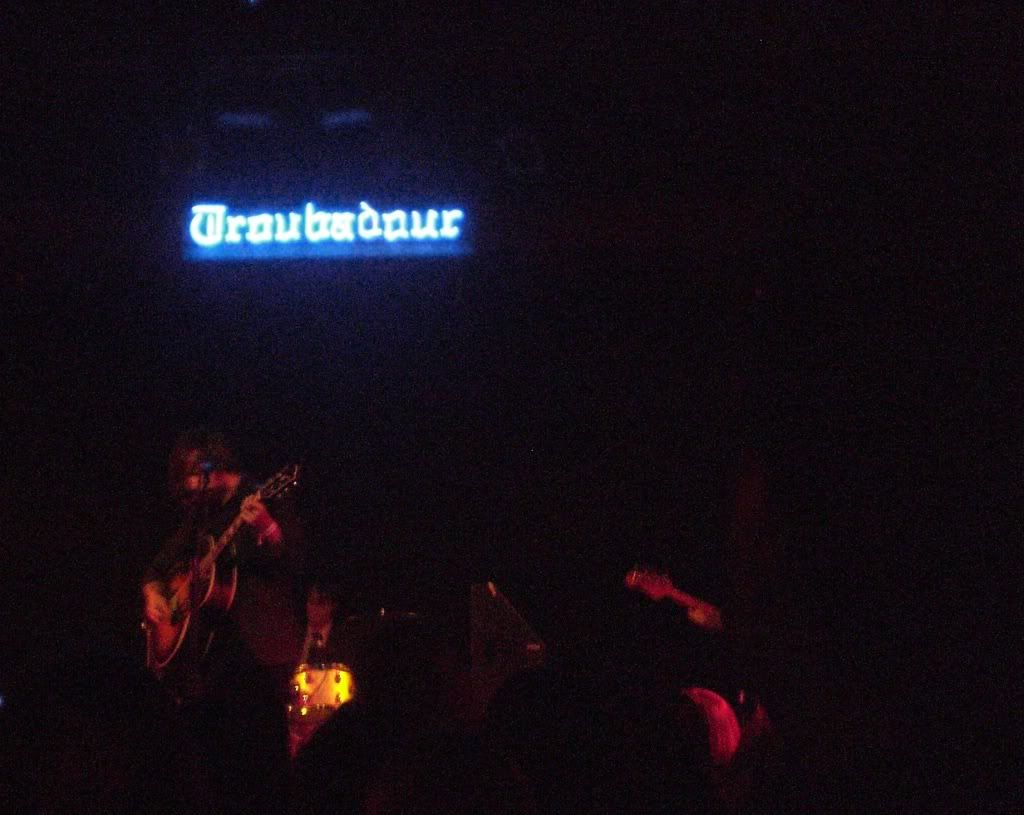 The opener was a band called He's My Brother She's My Sister and I'm assuming that the two leads are brother and sister. They were a lot of fun. Clappy. Some of their percussion was done via tap dancing which I thought was really creative and pretty awesome. The dude on bass was actually on a double bass, not a guitar but an orchestra bass which I think has a lower more resounding tone. Anyway, they were a good.
Then Bobby comes out with his band and gets everyone all fired up with his opening song. I've no idea what it's called though. Like I said, not very familiar with his music. He played with the band for a few songs then he did his solo acoustic thing which I enjoyed the most. He did two songs for an encore. The first one was I think his most popular song since everyone, except me, was singing along to it. I tried to record the whole thing but a new friend of mine that I just met there loved the song so took my video camera down to ground level (I was sitting up top).
Here are highlights of the night:
Disclaimer: It was dark, that's why the video is so grainy. Sorry =T I took a lot more video than that. These are just excerpts/highlights.
All and all it was a pretty good show. I'm glad I went. Thanks Troubadour! I knew there was a reason you're my favorite.