Friday 11-4-11 update: All videos are now on YouTube. Scroll down to view!
We did it! Strike me down if I ever complain about being too tall. My monkey arms came in handy today!
I arrived just after 4 in the morning and was 94th in line. *phew* The early birds in line slept there as evidence by the sleeping bags and cushions. At 6 am, they moved everyone to the back of Jimmy Kimmel Live (alley) then up to the corner of Hollywood and Orange. They took our names and gave us our numbers. Initially, they said that they would let in 120 people but after seeing the numbers and counting they went will 100. Good thing too because otherwise it would have been really crowded and uncomfortable. At 8:30 am, they started handing out wrist bands. Once you got these you were good to go.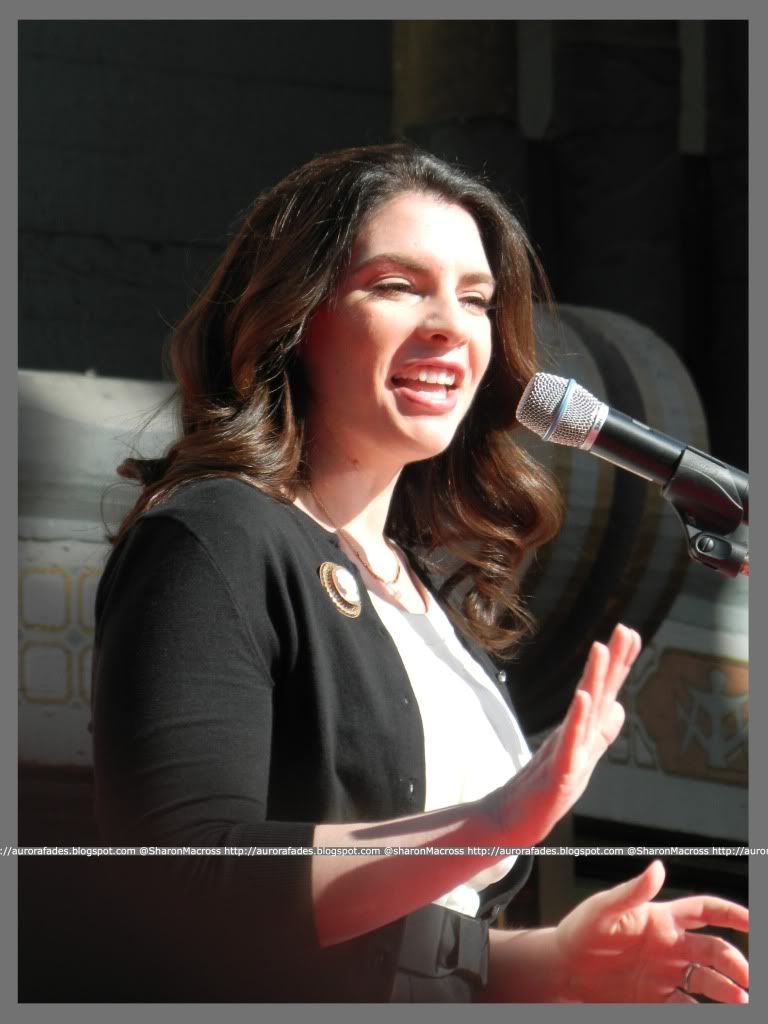 S. Meyer
It wasn't much longer that they herded us behind the barricades. The sun started rising then and we weren't looking forward to watching everything with the sun in our eyes. Luckily, the sun went behind a building and I was in glorious shade.
The ceremony started out with Jimmy Kimmel saying hello and introducing Stephenie Meyer. She said hello and thanked the actors blah blah blah. She looked really great though. I loved her dress. It was super cute. Jimmy then introduced Rob, Kristen and Taylor. They said thank you, we're so grateful, blah blah blah.
This was our view for 99% of the hand and foot printing ceremony:
No amount of screaming would get these security guards to move. It was frustrating to say the least. I took hundreds of pictures and they basically as worthless as this one.
Thankfully, our heroes are super classy and turned around and spent some time signing autographs and taking pictures with the fans (just us 100). Check out the link below for all of the pictures I uploaded.
View whole album (20+ photos so far!)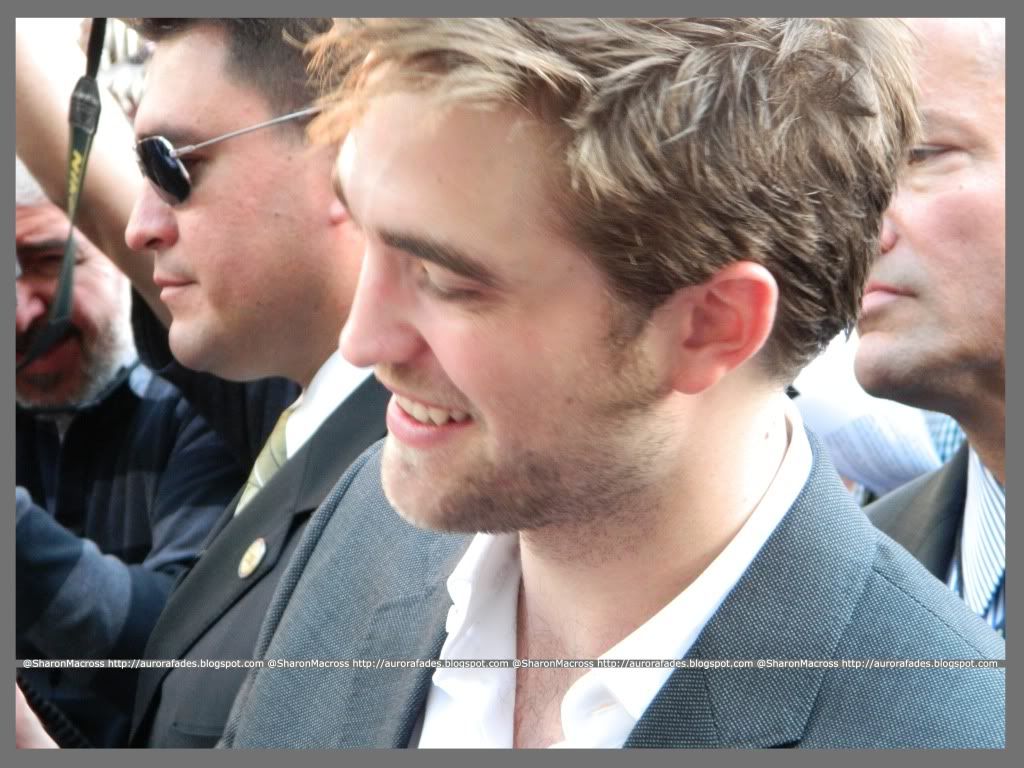 Videos: