So the
Examiner
has a nifty article taking on the much talked about engagement ring from the Eclipse trailer #2:
Today on Yahoo!'s main page we have this screen shot of their main page with the top story of "'Twilight' engagement ring for sale":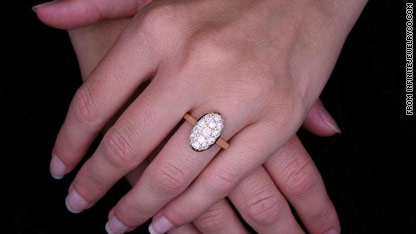 We all know about prop reproductions, shoot we buy them. The engagement ring is another piece of merchandise to own. This site, infinite jewelry co, is selling three types of "Bella's engagement ring". There's the
Fashion Ring
for $35,
Fine Ring
for $480, and
Genuine Rin
g
for $1,980. The thing with this site is that Stephenie Meyer has a say in the ring's design.
Personally, I think I like this one better: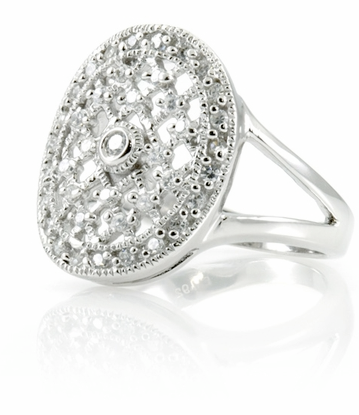 I wonder what they're going to do with the "Bella's Cullen Crest Ring". What that for fun? Why did they even mass create such a horrible thing like that? Wouldn't "Bella's Moonstone Ring" be better?
Thoughts? Other rings for contention? Let me know =)
psst... check out this old article from The Twilight Guy. This dude proposed with Bella's ring. Read it
here
.